Create a wish list
Your needs will influence where and what you buy. Therefore it is a good idea to start with a list of everything you are looking for in a property, though bear in mind that you might need to compromise some of your wishes. We at Ray White Bursmac recommend selecting 2/3 'must haves' on your list, i.e. your highest priority in looking for a home. For example, if you are investor the rental yield and maintenance of a property may be your top concerns.

Research the market place
Seek advice from your Ray White Bursmac agent, they can provide comparable sales in the area. The Internet is another good source for information, reports and statistics and can be done conveniently from home. Drive around the area, visit open homes and attend auctions to see what is happening in the market place.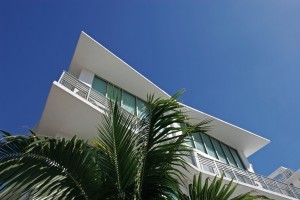 Where to find a property?
Ray White Bursmac advertises every week in the Saturday West. Australian Real Estate Lift-out, Sunday Times liftout & local Eastern Reporter when requested. Our properties are also on display in our office windows and property guides. We also advertise extensively on major internet real estate sites.

Be Financially Prepared
Many buyers begin looking for a property without even knowing what they can afford to spend. This can be a big mistake, for many buyers end up disappointed when having found their dream home to only find out that they do not have the borrowing capacity to purchase it.
On the other hand, buyers can restrict themselves to a certain price without knowing that their real borrowing capacity could fulfill more for their wish list. Ray White Bursmac recommends buyers to seek financial advice from a lending institution or mortgage broker to determine their borrowing capacity.
Partnering with Ray White, Loan Market Home Finance Brokers can assist you in pre-approving your finance and most often even save you money. For further information contact Brett Richardson brett.richardson@loanmarket.com.au
Buying a First Home
If purchasing a property as your principal place of residence for the first time, you may be eligible for the West. Australian government's First Home Owners Grant. The grant was introduced to offset the effects of GST.
Buying as an Investor
Buying an investment property is different from buying as an owner occupier. Your decision will not be based on emotion but things like rental yield, body corporate fees of unit purchases and how attractive it is to the rental market. Buying an investment property also has tax benefits associated with negative gearing and can be less volatile than purchasing shares.
Ray White Bursmac has several avenues to assist the investor. We have a specialised property management department which can keep you up-to-date with the current rental market and new investment opportunities. Our sales team is educated on what the rental market demands and can recommend suitable properties.
When purchasing an investment always remember to research your market and seek advice from a professional.

Making an Offer
So you have found the property that includes the must haves of your "wish list", what do you do next? Answer, your make an offer! In doing so it is important to understand the terms of a contract before signing and below is a brief discussion of the main points you will need to know.
At Ray White Bursmac your real estate agent will mediate the negotiation process between yourself and the seller until terms can be agreed.
Contract Price and Deposit – The main terms of the contract are the price you agree to pay, the deposit amount and when it is payable. Under Western Australia legislation the deposit amount is up to 10% of the purchase price.
Deposit Bonds – If you do not possess enough cash deposit a Deposit Power Bond can be used as a substitute.
Settlement Date – This is the day the seller hands over transfer documents and the buyer pays the Contract Price. The date is normally set 30, 60 or 90 day after the contract date. At Ray White Bursmac confirmation of settlement from both parties is required to release keys to the buyer and any deposit monies held in trust to the seller.
Buyers Risk – Even though the transfer takes place at settlement the property is at the risk of the buyer from 5pm the next business day from the contract date. Therefore it is very important to have the property insured immediately. When purchasing through Ray White Bursmac you automatically receive a cover note from Ray White Insurance for the first 30 days.
Conditions – The 3 most common conditions of a contract are the finance clause and building and pest inspection clause. Should you require these to be conditions of your contract you will be given a due date to meet the conditions. Should you not receive finance or the building and pest report is not to your satisfaction you may terminate the contract without penalty. However the other party must be notified otherwise the contract condition will be deemed accepted. Other special conditions can be written into the contract.
Cooling Off Period – To date in Western Australia there is no legislation to cover this occurrence.
Unconditional Contract – This is a contract of sale without any conditions or a contract of sale with all conditions met.

Buying at Auction
Remember that buying on auction day the contract of sale is without any conditions. So have your finance pre-approved and building and pest inspections carried out prior to auction day. The Ray White Bursmac marketing agent can provide you with a copy of the contract at any time during the auction campaign. Length of settlement can be extended and deposit amount lowered provided that the owner agrees.