Ray White Real Estate was founded in 1902 and has grown to a network of over 760 offices throughout Australasia with over 70 offices throughout Western Australia alone.
Due to the professionalism of the Ray White group, we have been the Top Auction group in the Perth metropolitan area.
With a highly awarded and regarded sales and support team, Ray White Bursmac has a sales record second to none in the Ballajura, Hamersley and neighbouring areas.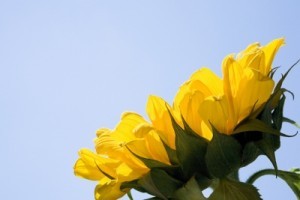 Please consider our following attributes:
At Ray White Bursmac we are open for enquiry and inspections seven days a week with phones monitored approximately 11 hours per day. An additional, extended service by fax, email, mobile phone and message bank ensures that property enquiry can be received 24 hours per day.
Your home will be on display in our office windows 24 hours per day, seven days per week to capitalise on the enormous pedestrian traffic.
Each window display includes the mobile number of the salesperson handling the sale of the property to capitalise on enquiry any time of the day or night. Our website and 4 other prominent real estate websites offer extensive property information and handle many enquiries every day.
Our staff are dedicated, hardworking and well trained. Our team members have been 'hand picked' based on their experience, professionalism, ethical reputation and familiarity with the area. We are renowned for achieving top prices for our clients.
Ray White Bursmac is one of the few local agencies that still conduct mid week inspections by appointment. Whilst "Open Houses' are very important we find many sales come from one-on-one selling with rapport building between salesperson and prospective purchaser. We pride ourselves that prospective purchasers are able to view houses outside of regular viewing times. Many people not only work Saturdays but extended hours as well and this flexibility helps them enormously.
Approximately 50% of our successful sales come from our existing client files of buyers who are actively house hunting and in a position to buy.
Our connections with other North East offices of Ray White provide additional exposure for your home and will ensure "no stone is left unturned".
We strongly believe that all of the above factors assist our team to achieve 'the highest benchmark prices within the North East'.